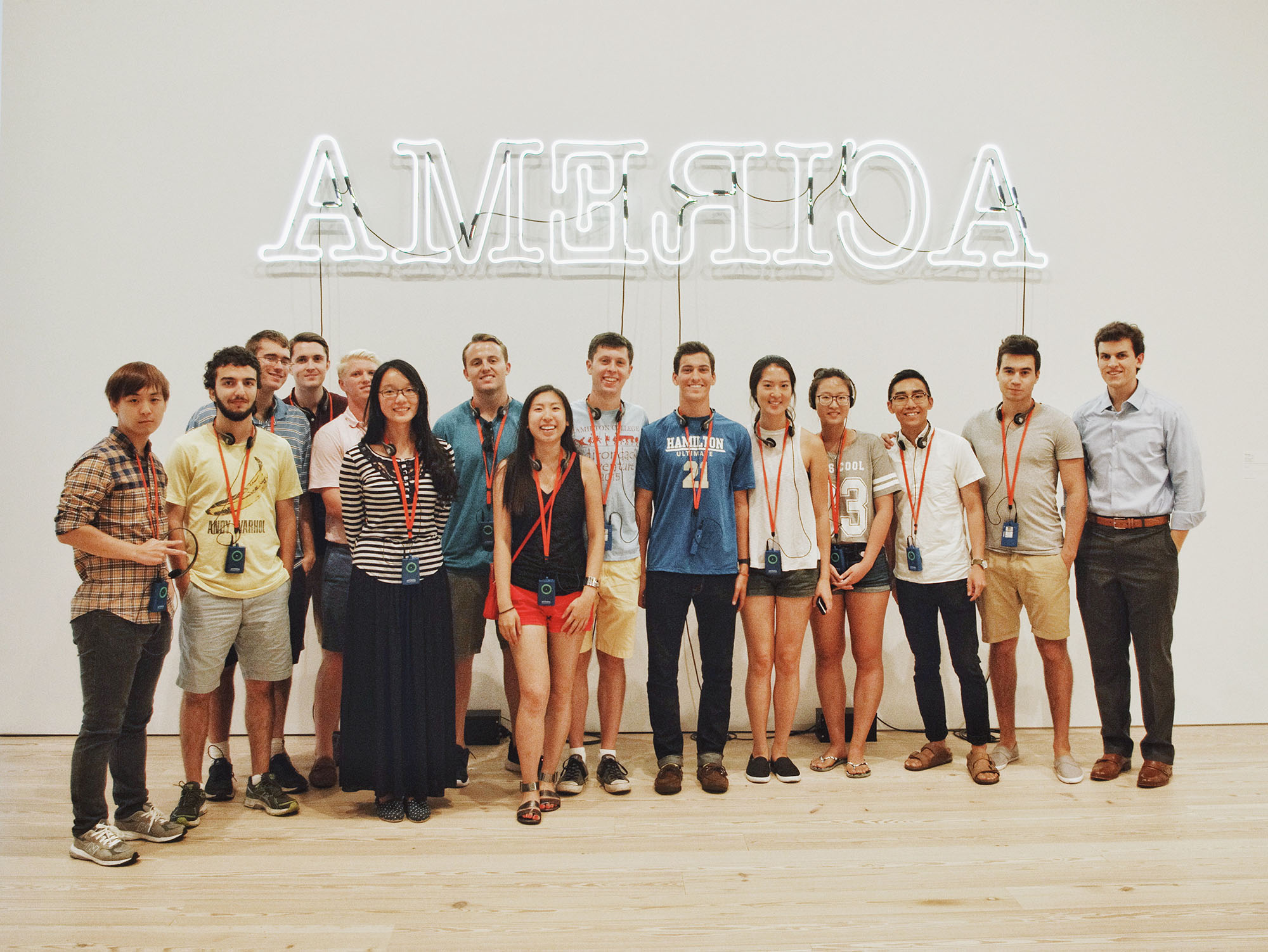 Hamilton students recently kicked off their fall semester in New York City by visiting the Whitney Museum's new location in the Meatpacking District. On the guided tour, students witnessed the evolution of American artwork as they traveled from the eighth to fifth floor, which features the most contemporary pieces.
This semester's program topic is Global Macroeconomics and Finance and is led by Professor of Economics Christophre Georges. Students participating in the New York City Program this semester, all members of the Class of 2017, are Samuel Carletta, Haneul (Madison) Choi, Gregory Elliott, Jeffrey Greenwald, Wenyu (Rainy) Jin, Chiang Husuan (Annie) Leng, Landon Morin, Benjamin Moulton, John-Eric Nader, Mete Polat, Hunter Sobczak, Weilin Tang, Devin White, Jaemin Woo and Lisa Yang.
The Hamilton students viewed the exhibition called America is Hard to See. From Georgia O'Keefe to Andy Warhol, they explored the products of various movements. Through mediums such as paintings and sculptures, the group learned what it meant to be an American artist.
One piece of artwork that students could easily recognize was Brooklyn Bridge by Joseph Stella, which highlights how things are constantly changing in New York City. After the tour, students had the opportunity to browse around and were encouraged to see upcoming exhibitions.