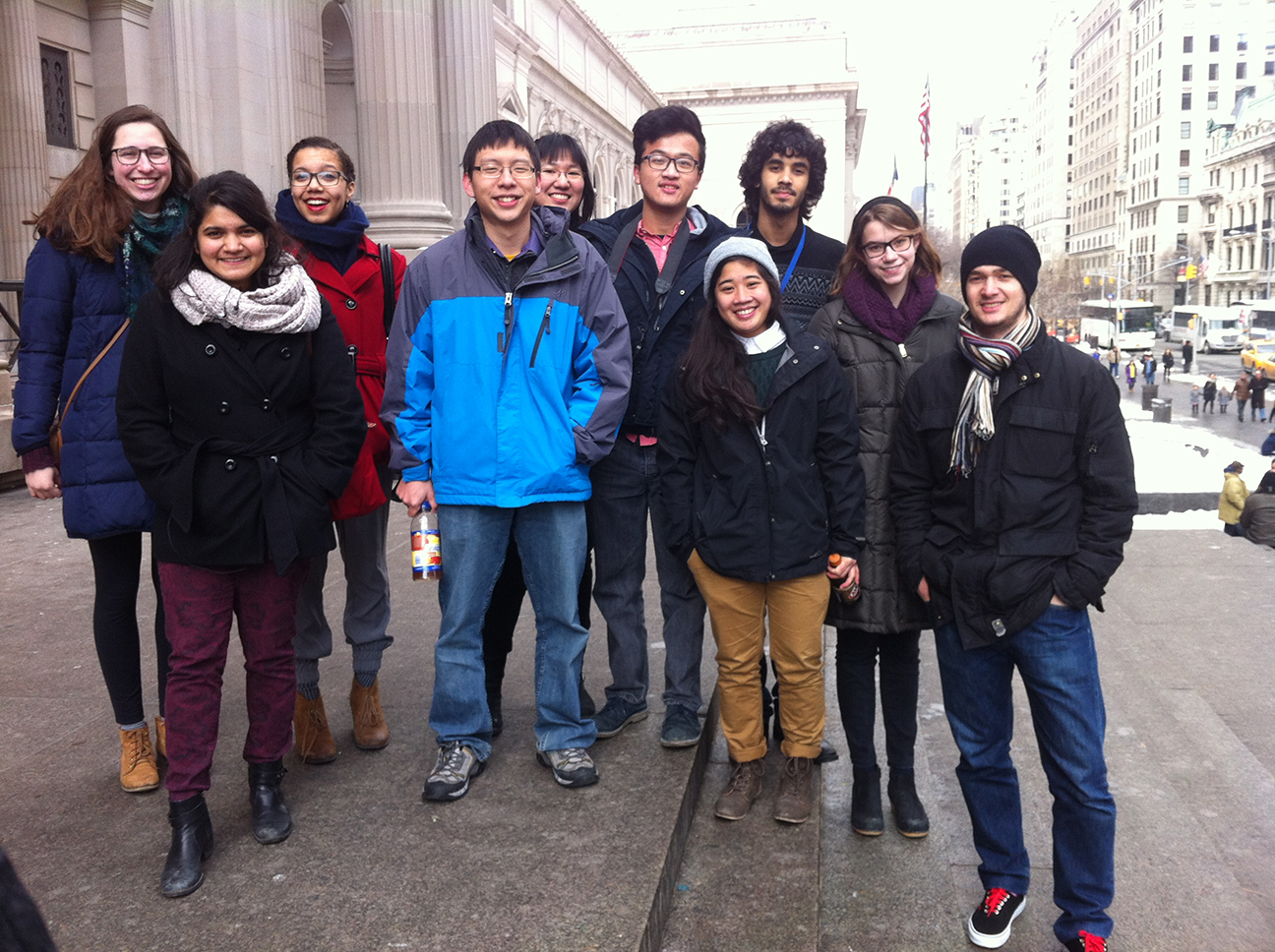 Students in the Hamilton NYC Program braved wind chills and low temperatures to seek the warmth of the Metropolitan Museum of Art and its rich collections of ancient and modern art from many parts of the world on Feb. 18.
Their guide organized the tour to point out the evolution of techniques and the cultural histories that are embodied in works from ancient Rome, 18th century South Pacific Islands, the Europe of Vermeer, Manet and Sargeant, and the splendid Egyptian temple of Dendur. The temple was a gift from the Egyptian government in 1965 for their financial assistance in building the Aswan Dam and is viewable 24 hours a day through windows that face Central Park.
After their official tour NYC Program student Jake Blount '17 took the group on a tour of the musical instruments galleries where he works as an intern this semester.