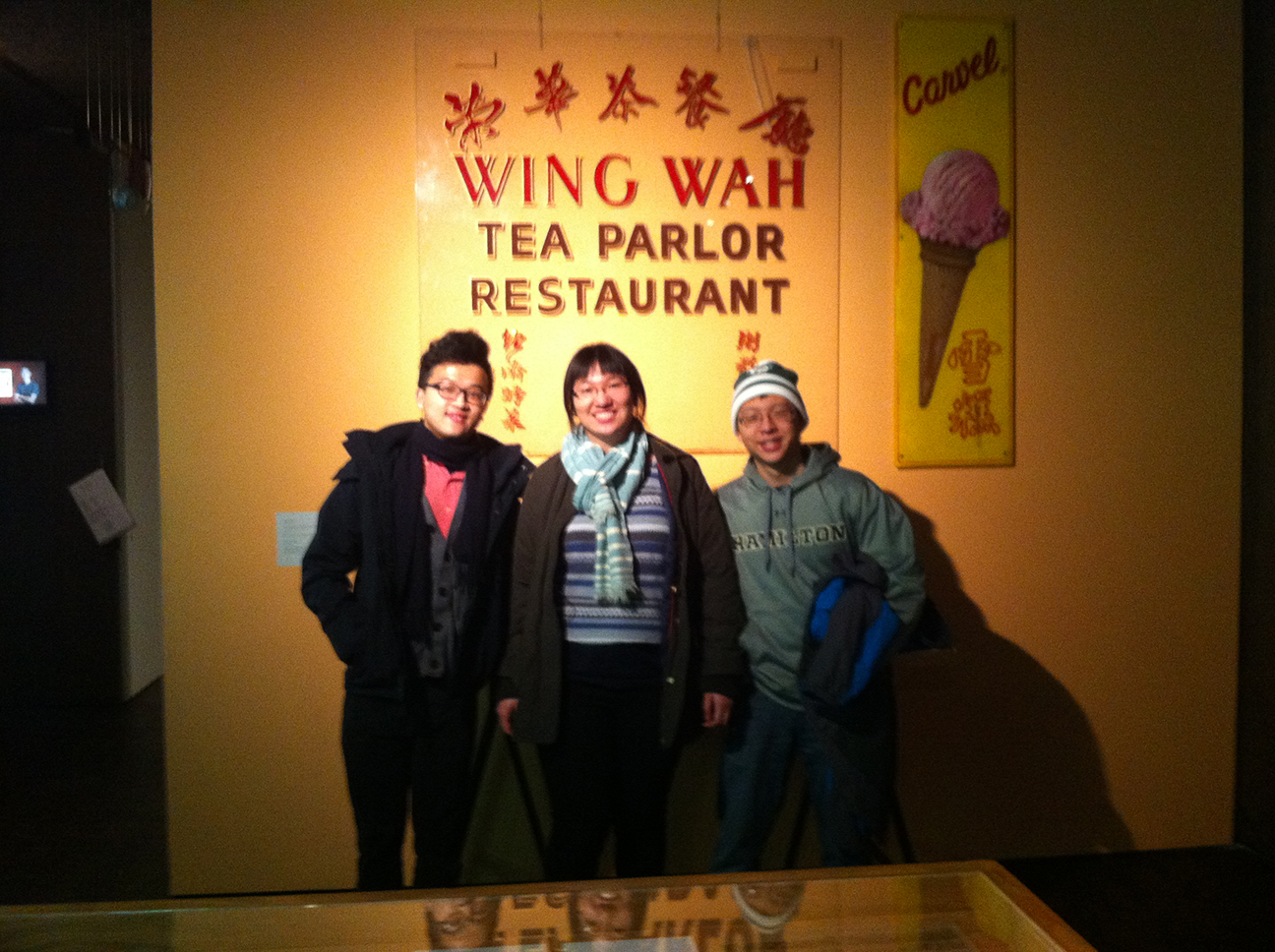 Hamilton NYC students visited the Museum of Chinese Americans in Chinatown for a guided tour of its special exhibit titled "Waves of Identity: 35 Years of Archiving." Alice Fung, an educator at MOCA, described Chinatown in the 1970s when the museum was founded and how it changed and grew over time.
The original building is now reserved for their archives which contain valuable oral histories and artifacts from Chinatown's more than 100-year history. The special exhibit included a video of commercials from McDonalds in the 1980s, and Abercrombie and Fitch advertisements from 2006 that portray Chinese people in absurd ways. The exhibit also displayed various legal battles that Chinese Americans have fought to improve education and health and safety in their community.
Afterwards, students visited the core exhibit tracing U.S.-China relations and the ways foreign policy has affected the lives of Chinese immigrants. On display were also many portraits of Chinese Americans who have made important contributions to science and the arts in America despite a history of racism and exclusion.
Holly Chen '16 and the group's guide Alice Fung discussed how Ms. Fung identifies herself as Chinese American. Her answer was very interesting since on her father's side she is also a Latina with roots in the Dominican Republic and Costa Rica. But since other people see her as Chinese-American, she said, that is how she identifies herself.
In one of the galleries, Chip Sinton, Connor OBrien and Bennett Glace listened to reports of the kinds of problems Chinese encountered on Angel Island in San Francisco where the U.S. government officials enforced the Chinese Exclusion Act of the late 19th century. These laws were not overturned until 1943.