Odamtten Presents at Africana Studies Conference
---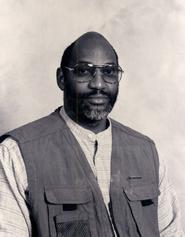 Professor of Africana Studies Vincent Odamtten presented two papers at the African Studies Association meeting in Philadelphia in November. The first paper, "Men at the Table: Ama Ata Aidoo's Feminist Invitation" was part of a roundtable, "The Literary Artist as Public Intellectual: The Example of Ama Ata Aidoo."
Odamtten's paper argued Aidoo's feminist work was always and already an invitation to all, but especially men, since as important as the focus on women's matters and sisterhood were of import, progress could not be made unencumbered unless men were also feminists.
In the second panel, "Gender, Creative Dissidence and the Discourses of African Diaspora: An Interdisciplinary Analysis of Ama Ata Aidoo's Literary Corpus," Odamtten made the case for considering Aidoo's work, especially her short stories, sufficient and complex enough to be analogous to the traditional Ghanaian performances known as Anansesem. It was in this light that Odamtten introduced the term Aidoosem to describe Aidoo's literary corpus in his paper, "Storytelling As Performance: from No Sweetness Here to Diplomatic Pounds.
Odamtten and Central Michigan University Professor Maureen Eke also interviewed Ama Ata Aidoo for the journal African Litearature Today. Aidoo taught at Hamilton College as a visiting professor during the 1991-92 academic year and was at the conference as the Abiola keynote lecturer.