Olarinmoye Publishes Articles, Book Chapter
---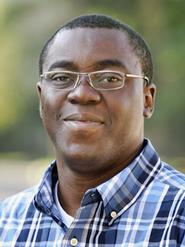 Visiting Assistant Professor of Government Omobolaji Olarinmoye recently published two articles and a book chapter.
"Muslim Women Reformers in Africa: The Nigerian case," was published in Afrika Zamani, an annual journal of African history. "Negotiating Empowerment: Women and Identity in Nigeria" appeared in the April issue of the International Journal of Sociology and Anthropology.
Both papers focus on the dynamics of female empowerment within the context of identity (religion) mobilization in Nigeria/Africa. "Negotiating Empowerment" highlights the contradictions that arise from the use of Islamic reform as a tool of empowerment by Muslim women in Africa. Olarinmoye argues that such use raises the possibility of the empowerment discourse being used to legitimize more violent activities associated with Islamic reform.
The book chapter, "Nigeria's Solidarity with South Africa's Liberation Struggle" was co-authored with Eghosa Osaghae, vice-chancellor of Igbinedion University in Nigeria. It appears in volume five of The Road to Democracy in South Africa: African Solidarity. The chapter is a detailed survey of Nigeria's contribution to the success of the anti-apartheid struggle and enthronement of multi-racial democracy in South Africa.