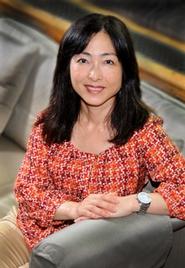 Associate Professor of Japanese Kyoko Omori presented a paper, "Reinvesting Nuclear Capital: Hiroshima, Cinema, and Global Circulation of Witness," at the American Comparative Literature Association Conference on March 22 at New York University.
This is part of her larger project that analyzes the "cinematic shockwaves" of Hiroshima among five movies made in the 1950s. Among these films "Hiroshima" functions increasingly as an event to be experienced, rather than a particular geographical space. Furthermore, she sought to explicate aesthetic ways in which the story of Hiroshima is distanced from the historical event itself.
Significantly, some materials in Hiroshima were repurposed in the Gojira and Godzilla movies, as well as in Hiroshima mon amour, but for different effects. In the talk, she primarily drew her conceptual framework from trauma theory and adaptation theory in order to examine the material borrowings in these cinematic endeavors and consider their socio-political implications.