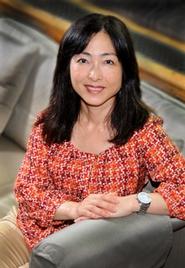 Omori Presents at University of Chicago
Associate Professor of Japanese Kyoko Omori gave a talk at the Association of Japanese Literary Studies conference at the University of Chicago on Oct. 19. In her paper, "Narrating Modernity: Tokugawa Musei, Creative Adaptation, and Benshi Performance," she argued that the increasingly pervasive and varied practice of adaptation among and across different new media constituted the very core of Japanese modernism.
As a case study of such adaptive modes of creativity, she attended to the cultural politics, textuality, and phenomenology of a benshi live oral narrator, Tokugawa Musei's performance alongside a German expressionist film, The Cabinet of Dr. Caligari.