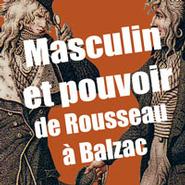 O'Neal Gives Paper in France, Writes Op-ed for Local Paper
Professor of French John C. O'Neal travelled to Saint-Étienne in the Rhone Valley of France to present a paper titled "Saint-Preux comme personne transgenre dans La Nouvelle Héloïse de Rousseau" at the international colloquium "Masculin et pouvoir de Rousseau à Balzac," held at the Université Jean Monnet, May 19-20.
His paper took up the question of gender confusion in Rousseau's best-selling novel. While he was in France, he also wrote an op-ed for the Utica Observer-Dispatch about the French response to the arrest of Dominique Strauss-Kahn, the former IMF leader and presidential hopeful, and the legal procedures used in the United States. His article "Treatment of ex-IMF head shocks French" appeared in the May 22 edition of the paper.