O'Neill Co-Hosts QSR Workshop
---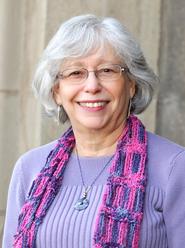 Mary O'Neill, former director of the Quantitative and Symbolic Reasoning Center at Hamilton College, co-hosted a national workshop in July in Hartford, Conn.
O'Neill and her co-hosts, Michel Schuckers of St. Lawrence University and Grace Coulombe of Bates College, were awarded a National Science Foundation Grant in 2012 to develop a handbook for QMaSC (Quantitative and Math Support Center) directors, and to facilitate a workshop to bring together directors representing a variety of colleges and universities who have contributed chapters. Workshop participants discussed a range of topics regarding center development including leadership and management; community interactions; center start-up; staffing, hiring and training; and center assessment.
Although QMaSCs, like Hamilton's QSR Center, perform critical academic support in the STEM (Science, Technology, Engineering, and Mathematics) pipeline, little information exists for the discussion of center issues or for the dissemination of resources to guide new or experienced directors of QMaSCs. The authors hope that the workshop and the resulting handbook will start a national conversation about the importance of QMaSCs in the STEM fields as well as to broaden quantitative competence in the arts and humanities.