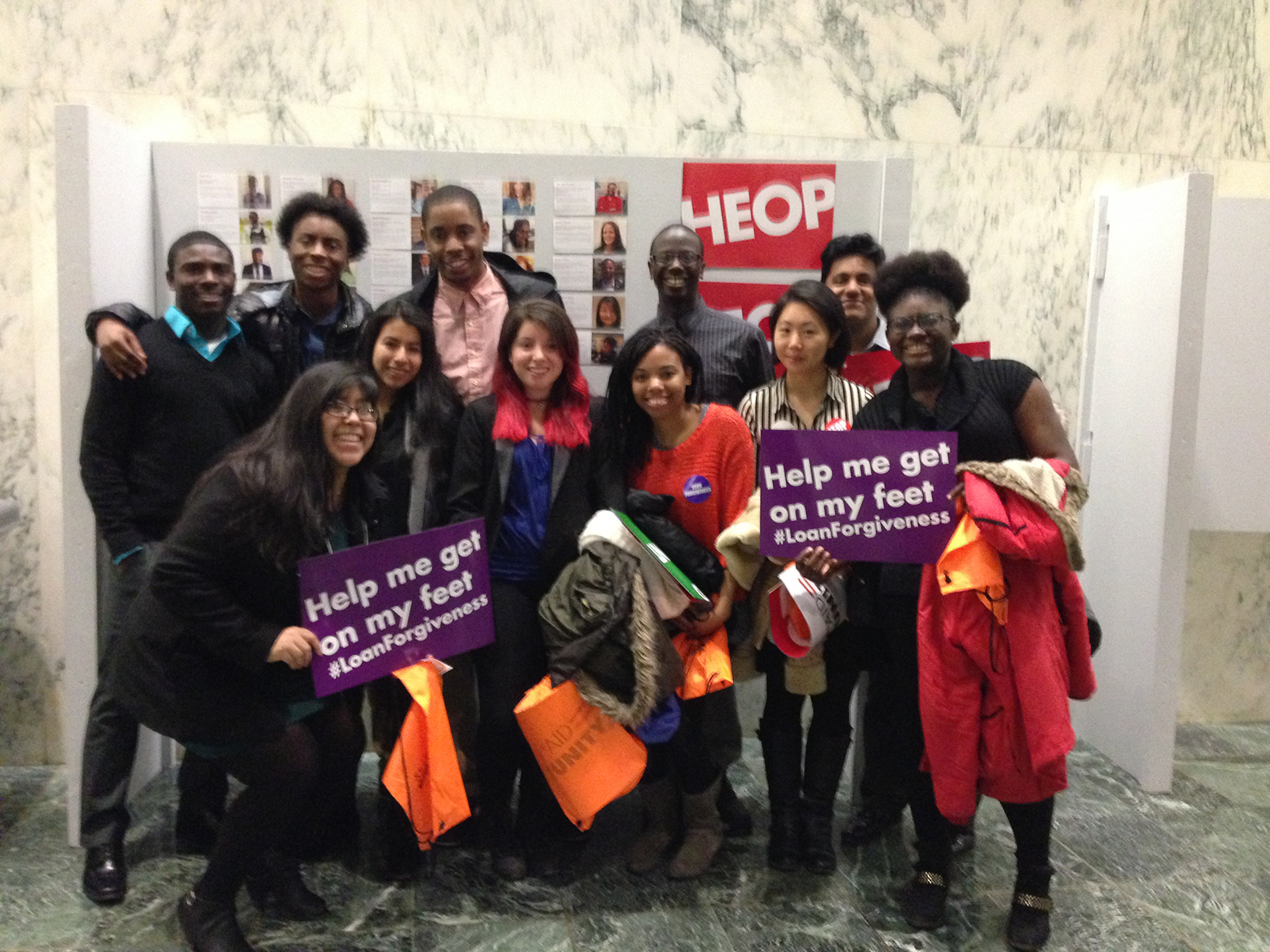 Hamilton Opportunity Program (HEOP) students met with Ronald Kim '02, HEOP alumnus and the first Korean-American New York Assemblyman, when they traveled to Albany, N .Y., on Feb. 10 for Student Aid Alliance Day. This yearly event allows students from across New York State to talk to N.Y. legislators about the value of state aid programs like HEOP and the New York State Tuition Assistsance Program (TAP).
Kim took Jasmin Murray '18, Julie Suk'18, Eudocia Montiel '16, Mamadou Bah '17, Ana Sophia Garces '17, Anjanae Williams '18, Kureem Nugent '18 and Opportunity Programs Director Phyllis A.H. Breland '80, to the Assembly chamber floor. He shared his experience as a HEOP student at Hamilton and how important HEOP was for him as a first generation student from Flushing, Queens.
Other Hamilton students - Tyler Ridley '16, Daiyan Hossain '18, Amman Weaver '18, Antonia Burdick '18 - met with Assemblyman Ken Blankenbush, Assemblyman Marc Butler, and Senator Dave Valesky and shared their stories on how Opportunity Programs is important to them.