Orvis Publishes New Edition of Textbook
---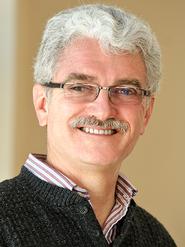 Professor of Government and Associate Dean of Students for Academics Stephen Orvis has published (with Carol Drogus, Colgate University) the third edition of Introducing Comparative Politics with CQ/Sage Press.
Prof. Stephen Mumme of Colorado State University says of the book, "The presentation of core concepts is written in a clear, concise and lively fashion ... that holds the reader's attention while covering concepts and explanations that are often quite sophisticated."
The new edition is a "full-color" edition and complemented by interactive electronic resources, representing a significantly greater investment by the publisher in the book because of its growing use nationally and internationally.