OSU Series, Co-Edited by Peter J. Rabinowitz, Publishes New Book
---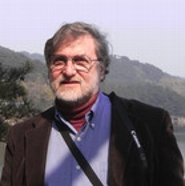 The Ohio State University Press series ("Theory and Interpretation of Narrative") that Professor of Comparative Literature Peter J. Rabinowitz co-edits with James Phelan has published its 31st volume:
Tabloid, Inc.: Crimes, Newspapers, Narrative
s, by V. Penelope Pelizzon and Nancy M. West.
The first book-length close study of the complex interactions between New York's vivacious tabloid journalism, Hollywood cinema, photography, and hard-boiled fiction,
Tabloid Inc
. develops the notion of "narrative mobility"—the way that narratives, "as they move from one medium, genre, or mode to another, reveal the underlying social class boundaries that circumscribe that movement."
Particular attention is paid to the circulation of some of the most notorious stories of the 1920s and 1930s, including the Snyder-Gray murder case, which provided the archetypal frame for a large number of retellings, from James Cain's
The Postman Always Rings Twice
and
Double Indemnity
to the various iterations of the popular hit
Chicago.
A description of the book can be found
here.