Outing Club Members Explore Ecuador
---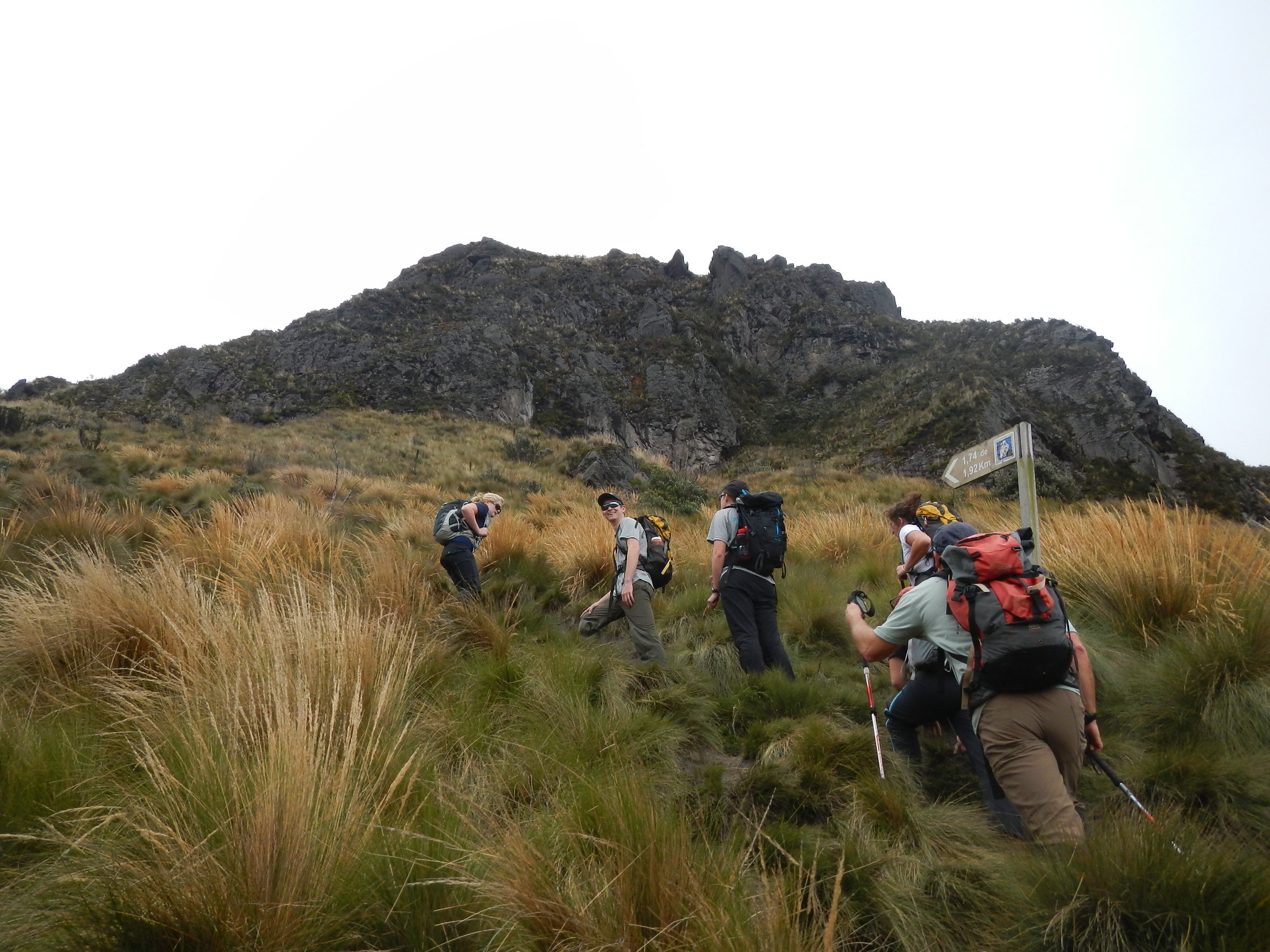 Over winter break, members of the Hamilton Outing Club joined Director Andrew Jillings in Ecuador for three weeks of trekking, hiking, waiting out the rain and exploring the rainforest. Clair Stover '14, Hanna Kingston '15, Lindsey Luker '15, Annie Emanuels '16, Alex Doig '16 and Jillings began the trip with a five-day trek around Piñan, a remote village tucked among the Andes. The group celebrated New Year's beneath the fireworks in the small city of Otavalo, and began 2014 with a few day hikes around Otavalo and Quito, including Fuya Fuya (4200m) and Imbabura (4600m).
The two featured hikes, Cayambe and Cotopaxi, are both glaciated volcanoes of impressive elevation (5800m and 5900m, respectively). Unfortunately, a long and unusual stretch of rain around the peaks made for bad hiking conditions. On Cayambe, the group was turned back after an hour and a half on the ice. On Cotopaxi, a mix of rain and spitting snow did not allow them to reach the ice.
The Hamilton crew wrapped up their trip with a journey into the rainforest, where they swung on vines, ate ants that tasted like lemons, and befriended a dog named Flash. Despite the rain, the Hamilton students were struck by the unique geography and hardworking people of Ecuador, and are sure to remember their time at the middle of the Earth.