Conference Focuses on National Security Outsourcing Limits
---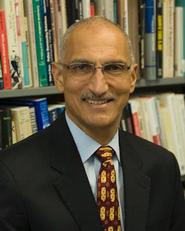 The outsourcing of military contracting continues to be a controversial issue as the nation remains engulfed in wars in Afghanistan and Iraq. In 1992, the Defense Science Board recommended that Pentagon policy makers move many more functions to the private sector through competitive bidding. A wide range of military activities have been outsourced since that recommendation was made. Recent incidents, most notably the Blackwater shootings in Baghdad, have invigorated the debate on limiting military outsourcing.

Hamilton College will host both a lecture presented by a cadet from the Air Force Academy and a panel discussion with professors from West Point, CUNY and NYU on the topic of "Outsourcing National Security: The Law and Politics of Military Contracting" on Thursday, Jan. 28, in Dwight Lounge. The event has been organized by Maynard-Knox Professor of Government and Law Frank Anechiarico and is free and open to the public.

Cadet First Class Benjamin Joelson of the U.S. Air Force Academy will present "Sovereignty, Service, and the Procurement of Military Service" from 4:10-5 p.m., followed by a panel discussion, "Are There Limits to Government Outsourcing?," at 5:15 p.m. The panel will include New York University Professor Dennis C. Smith, Major John Dehn of the United States Military Academy and City College of CUNY Sociology Professor Gwendolyn Dordick.

Cadet Joelson won the 2009 international law competition in San Remo, Italy, and has the highest GPA among 50 law concentrators at the Air Force Academy. Last fall, he completed an independent study on the conference topic, under Anechiarico's supervision. Three Hamilton students from Anechiarico's American Public Administration class will serve as discussants.