Owen interviewed on NPR's Morning Edition and American Public Media's Marketplace
---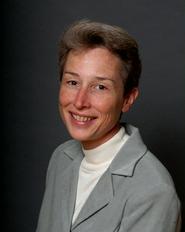 Associate Professor of Economics Ann Owen was interviewed by National Public Radio business reporter Jim Zarroli for a
Morning Edition
segment,
"Fed Could Buy Up Long-Term Treasury Bonds,"
that aired on Jan. 29. Owen discussed the Federal Reserve's decision to pursue new strategies to get the economy moving.
American Public Media's
Marketplace
reporter Jeremy Hobson also interviewed Owen for a segment,
"Fed digs into toolbox for more solutions,"
that aired on Jan. 28. Owen discussed quantitative easing, the process by which the Fed hopes to bring down long term interest rates to get people spending. She noted that, although the Fed has a tough job ahead, it will be made easier once Congress passes a stimulus plan.
A
New York Times
Jan. 30 article,
"Steep Slide in US Economy, but Not as Dire as Forecast,"
also included quotes from Owen in which she discussed the fact that the Fed's options are limited at this time. The article also appeared in the
International Herald Tribune
.
Owen was quoted in a Dow Jones wire service story which has appeared in international publications on Jan. 28.