Owen Quoted by Reuters on Future Federal Reserve Positions
---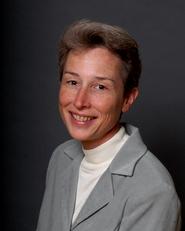 Associate Professor of Economics Ann Owen discussed key competencies that candidates for future Federal Reserve positions should have in a Reuters article titled
"New faces at Fed, ECB will need new skills"
published on Monday, June 8.
Comfort wielding more powerful regulatory authority is one likely requirement, since the Fed is likely to play a bigger role in policing the stability of the financial system, said Owen.
With major economic challenges on the horizon -- the nation's exploding budget deficit and pension and healthcare strains from the looming retirement of the baby boom generation -- the Fed must also find a strong economist, she said.