Paludi Edits Volumes on Teen Violence
---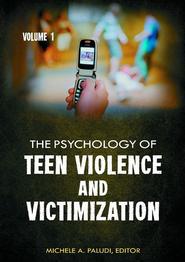 The Psychology of Teen Violence and Victimization, a two-volume book set edited by Elihu Root Peace Fund Visiting Professor of Women's Studies Michele Paludi, was recently published by Praeger.
The two volumes are titled "Bullying, Stalking, Sexual Harassment, Sexual Assault and Intimate Partner Violence" and "Strategies for Prevention for Families and Schools." They contain original essays, written by well-known authors and advocates, on the incidence, psychological explanations and impact of all forms of teen violence. Some of the topics covered are stalking, bullying, dating violence and the influence of media on teen violence.

Also, Paludi has been selected to serve on the editorial board of Violence Against Women. Her scholarship and advocacy is in the areas of campus and workplace violence.