Panel to Discuss Creating Sustainable Communities
---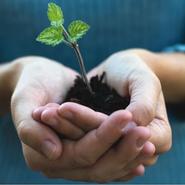 A panel discussion, "Creating Sustainable Urban Communities in Syracuse and Utica," will be hosted by the Levitt Center on Thursday, Oct. 27, at 7 p.m., in the Taylor Science Center's Kennedy Auditorium. The discussion is free and open to the public.
Panelists will include Cassandra Harris-Lockwood, president of For the Good Utica; Colgate University Professor George Hobor; Rust 2 Green and Cornell University professor Paula Horrigan; Brian Thomas, acting commissioner of Urban and Economic Development in Utica; and Andy Maxwell, director of Planning and Sustainability, City of Syracuse. Peter Cannavo, Hamilton College Assistant Professor of Government and director of the Levitt Center Sustainability Program, will serve as moderator.
The panel will discuss how Syracuse and Utica, two old industrial cities, are drawing on local social networks and people and their environmental assets, both built and natural, to redevelop in a way that is supportive of ecological values and/or a strong local sense of place and community.
Discussion topics will include urban gardens, historic and neighborhood restoration, green buildings, brownfields redevelopment, open space, farmers' markets, local enterprises, work with poor and displaced persons, and cultivation of the arts.