Paul Gazzolo '87 VP of Publishing at CCH
---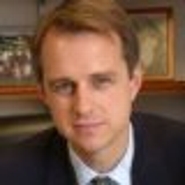 Paul Gazzolo '87 has been appointed vice president of publishing of CCH, a Wolters Kluwer business and a global provider of tax, accounting and audit information, software and services. "This is a very exciting time to be joining CCH, as it continues to invest and lead in this area," said Gazzolo. "Building on its publishing heritage of nearly one hundred years, CCH is first in delivering award-winning solutions that deliver premier information and accurate answers, in the innovative new ways customers expect today."
Gazzolo previously served as president of World Book, Inc., where he led the publisher's digital transformation and expansion into classrooms. He was chief operating officer of the Martindale-Hubbell division of LexisNexis Group and has held management positions at LexisNexis and Procter & Gamble.
At Hamilton, Gazzolo majored in English literature. He played men's hockey and was a member of Theta Delta Chi.