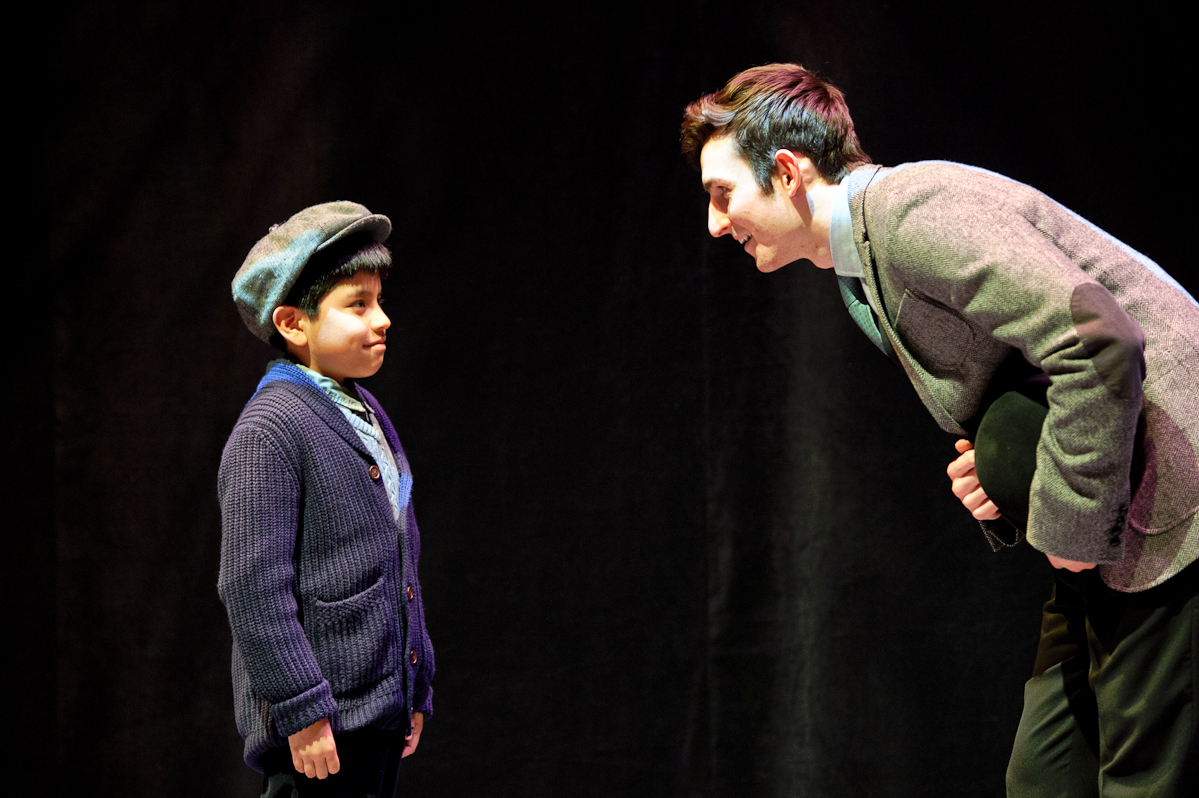 The Theatre Department's presentation of Our Town by Thornton Wilder continues this week. Performances will run Wednesday, April 22 – Saturday, April 25, at 7:30 p.m. in the new state-of-the-art Romano Theatre within the Kennedy Center for Theatre and the Studio Arts.
Craig Latrell directs a new version of the American masterwork Our Town by Thornton Wilder. Set in the fictional American small town of Grover's Corners, NH, Our Town follows the relationship of neighbors, George Gibbs and Emily Webb in three acts.
Our Town features a cast of 23 Hamilton students, including Wynn Van Dusen '15 as the stage manager, Catherine Daigle '17 as Emily Webb, and Charles Wilson '16 as George Gibbs.
Tickets for the performance are $5 for the public and $3 for students. Seating is limited and reservations are strongly encouraged. For tickets or more information, call the Theatre box office at 315-859-4969. To purchase tickets online visit Vendini.com secure website.