Performing Arts Presents Boston Camerata on Feb. 15
---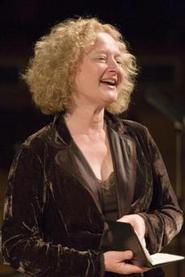 The Hamilton College Performing Arts presents the Boston Camerata in Douce Beauté: French Airs and Dances, 1590-1640 on Saturday, Feb. 15, at 7:30 p.m., in Wellin Hall, Schambach Center for Music and the Performing Arts.
Founded at the Museum of Fine Arts in Boston in 1954, the Boston Camerata ranks among the world's oldest and preeminent early music ensembles. Under the leadership of Joel Cohen, the company's activities grew significantly to include extensive performing, touring, and recording. Currently under the leadership of Anne Azéma, the Boston Camerata boasts nearly 60 years of constant and critically acclaimed activity.
Douce Beauté: French Airs and Dances, 1590-1640 contains many of the most popular songs (both instrumental and poems set to music) of France circa 1600. These songs were created for the courts of kings Henri IV and Louis XIII, but spread to the French countryside, sometimes being adapted to reflect life outside the king's court.
With a rotating cast of some of the Northeast's best-known musicians of the early music period, this performance of the Boston Camerata features Anne Azéma, soprano and musical direction; Daniel Hershey, tenor; Donald Wilkinson, bass baritone; Joel Frederiksen, bass and lute; Carol Lewis, treble and bass viol; Andrew Arceci, bass viol; and Olav Chris Henriksen, lute and guitar.
Tickets are $15 for adults, $10 for senior citizens, and $5 for students. All seating is general admission. For tickets or more information, call the box office at 859-4331 or visit www. hamiltonpa.org.