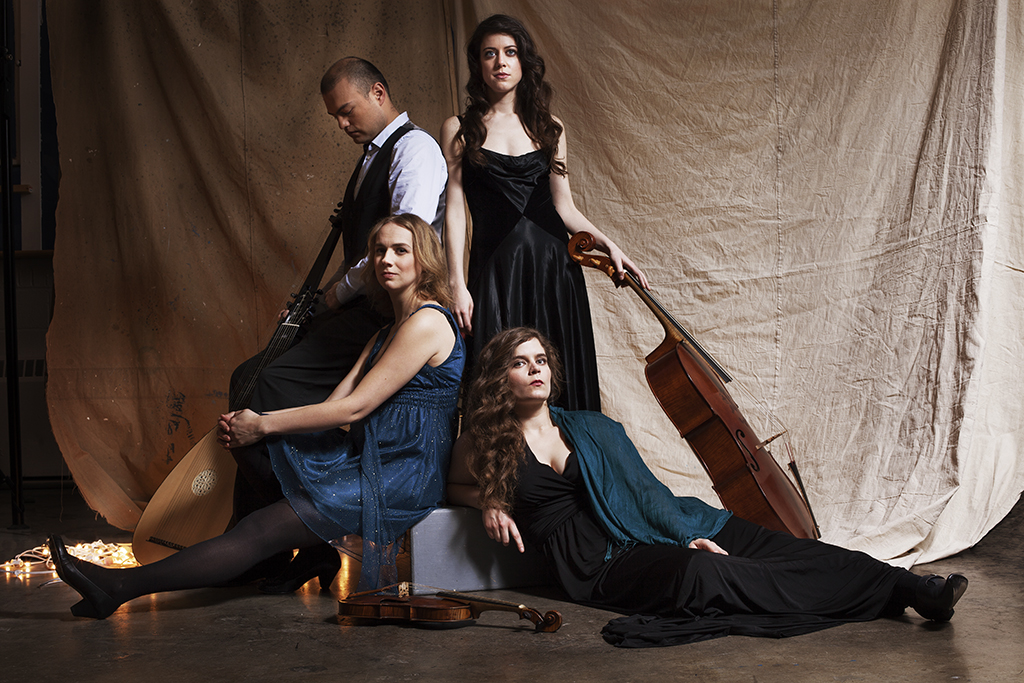 Hamilton College Performing Arts continues the fall series with Pallade Musica on Saturday, Nov. 14, at 7:30 p.m., in Wellin Hall, Schambach Center.
Pallade Musica brings together four of Montreal's most promising early music performers for a program that centers on two major works from the collection called "Rosary"or "Mystery" sonatas of H.I.F. Biber along with works by Dietrich Buxtehude, J.S. Bach, and Georgius Schieferlein
Grand Prize winners at the 2012 Early Music America Baroque Performance Competition in New York and 2nd prize winners in the 2014 International Van Wassenaer Competition in Utrecht, the quartet consists of Tanya LaPerrière, Baroque violon, Elinor Frey, Baroque cello, Esteban La Rotta, theorbo, and Mélisande McNabney, harpsichord.
Tickets are $20 for adults, $15 for senior citizens and $5 for students. All seating is general admission. For more information, call the box office at (315) 859-4331 or visit www.hamiltonpa.org.