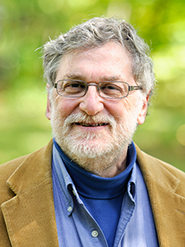 Peter J. Rabinowitz, the Carolyn C. and David M. Ellis '38 Distinguished Teaching Professor of Comparative Literature, presented a paper on March 4 during the International Conference on Narrative in Chicago.
"Overloading the Circuits: Backwards Reading and Intertextual Fusion" was part of a panel coming out of a Narrative Listserv conversation concerning "retrospective reading"—for instance, reading a novel after you have already seen a film adaptation.
Inspired by Proust's many references to the ways multiple time frames can converge, Rabinowitz expanded the grounds of the discussion to include simultaneous experience of multiple literary and musical texts. Taking as his primary example a 30-second pause introduced into the recent Deborah Warner/Fiona Shaw production of Tchaikovsky's Eugene Onegin, Rabinowitz coined the term "intertextual fusion" to describe moments where the reflections of other texts are so dense that a reader or listener can barely sort them out.