Peter Rabinowitz Presents at International Narrative Conference
---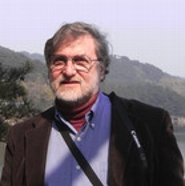 Professor of Comparative Literature Peter J. Rabinowitz gave a paper titled "Deceiving the Future: Lermontov and Narratology of the Moment" at the International Conference on Narrative in Las Vegas on March 17.
The paper was part of a panel, "The Future (Very) Imperfect," centering on how literature portrays and exploits the present's entanglement with projections of the future. Coining the term "narratology of the moment" for a new area of study, Rabinowitz looked at the way narrative theory—so often focused on literary wholes—can also serve to explain the power of particular favorite moments.
For his example, he chose the passage in Lermontov's A Hero of Our Time where Pechorin and Princess Mary break up, a brief scene with a dizzying emotional effect. Drawing primarily on examples from Chekhov's "Lady with a Dog," Proust's In Search of Lost Time, and Turgenev's First Love, Rabinowitz offered a four-part mapping of the ways in which present experiences relate to anticipated memories.
He then used this scheme to explain the vertigo created by the complex intersubjective negotiations in Lermontov, where the protagonists jointly distort the present in an attempt to secure a future without regret. Along the way, he cited some observations about Chekhov's "House with a Mansard" proposed in an essay this fall by M. E. Ficarra '15.