Peter Rabinowitz Publishes Article in Narrative
---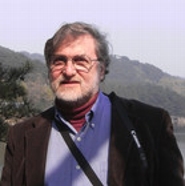 Professor of Comparative Literature Peter J. Rabinowitz has published "'The Impossible Has a Way of Passing Unnoticed': Reading Science in Fiction" in the May issue of Narrative. The article is a development of a paper originally delivered in 2009 at a symposium on narrative, science and performance at Ohio State University.
The article begins with a concrete literary question: what causes the special "flavor" of Rebecca Goldstein's haunting novel Properties of Light? Before answering the question, Rabinowitz takes a theoretical detour. Working with examples drawn from a number of canonical and non-canonical texts—ranging from Kafka's Metamorphosis to the once-popular movie serial Tim Tyler's Luck—he develops a taxonomy for sorting out some of the ways in which science can serve as a rhetorical device for shaping our experiences of fiction. The essay concludes by using that schema to analyze Properties of Light, showing the richly varied ways in which Goldstein uses her discussions of quantum mechanics to manipulate readers in order "to produce pleasure and wonder and ethical depth of a rare sort."
Rabinowitz cites work by Corinne Bancroft '10 and Michael Harwick '11, two recent comparative literature graduates, in the article.