Peter Rabinowitz Publishes Article in German Journal
---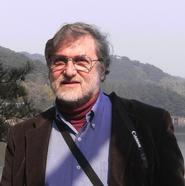 Professor of Comparative Literature Peter J. Rabinowitz published an article, "On Teaching The Story of O: Lateral Ethics and the Conditions of Reading," in the Journal of Literary Technique.
Most recent theoretical discussions of ethics in narrative—both those that consider ethics a legitimate grounds for evaluation and those that argue for an aesthetic evaluation apart from ethics—simplify the nature of reading by equating it with "interpreting" and treating it as a solitary activity in which a reader engages with a text created an absent author. The resulting debates tend to focus on points along the author-text-reader axis: the author's ethical positions, the ethics of the characters and situations represented, and (most important) the effects of all this on the readers.
In this article Rabinowitz reflects on the ethical reasoning that has kept him from teaching books like The Story of O. This leads him to propose another axis along which to consider narrative ethics. Reading is, after all, in part a social activity that creates complex connections among readers. Coining the term "lateral ethics," he goes on to explore the way that literary texts, especially in classroom situations, can influence those reader-reader relationships.