Phelan Publishes Article in Journal of Cultural Studies
---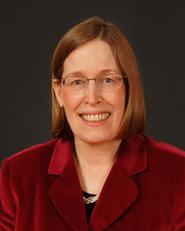 Professor of Communication Catherine W. Phelan published an article titled "How to Study Communication: Notes On a Method" in the Journal of Cultural Studies – Critical Methodologies (9) 3. (438-445). The article details the varied ways to study communication.

According to Phelan, "The objectivity of the journalist is lost on the qualitative ethnographer who works as a participant-observer. The concerns of the historian are lost on the quasi-experimental researcher. Through these varied discourses the discipline of communication takes shape.

"The work of James Carey is provided as a model for exploring the relevance of cultural studies. It is intriguing that Carey's scholarship cannot be neatly explained by either past or current discussions of methodology. Carey's call for a uniquely American form of cultural studies challenged the dominant paradigm of media effects research in the late 1970's. Even today his work cannot be easily categorized." Phelan's article addresses the question of how to help students understand Carey's method of studying communication.