Phillip Zweig '68 Writes Op-Ed in New York Times
---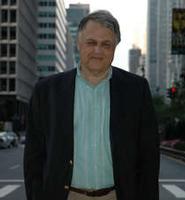 Phillip L. Zweig '68 co-wrote an op-ed for The New York Times of September 3 entitled, "How a Cabal Keeps Generics Scarce." The piece discusses the critical global shortages of generic injectable drugs, which have resulted from the anticompetitive contracting practices of giant U. S. hospital group purchasing organizations (GPOs). Pointing out that the 1987 Medicare anti-kickback safe harbor gave rise to this "perverse" system by exempting GPOs from criminal prosecution for taking kickbacks from suppliers, Zweig and his co-authors call on the Obama administration and Congress to "protect patients by repealing the anti-kickback safe harbor and restoring free-market competition to the hospital purchasing industry."
Zweig majored in psychology at Hamilton and went on to become a prize-winning financial journalist and author of two acclaimed books on banking and finance, including a biography of Walter B. Wriston (Honorary Doctor of Laws '96),the late chairman and CEO of Citicorp. In 1998, as a finance editor of Business Week, he co-wrote an article on how anticompetitive GPO practices blocked entrepreneurial medical device makers from marketing their innovative products to some 5,000 U. S. hospitals. He later worked as an advocate for these companies to put the issue on the national agenda. He is now working pro bono with a grassroots group called Physicians Against Drug Shortages to stop the shortages.
At Hamilton, Zweig was a member of the Emerson Literary Society.