Humanities Forum Welcomes Philosophy Professor and Theorist
---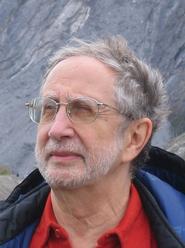 David Rosenthal, professor of philosophy at the City University of New York, will present a lecture titled "Translation, Theory, Understanding" on Monday, Oct. 17, at 4:10 p.m., in the Kennedy Auditorium,Taylor Science Center. The event is co-sponsored by the Dean of Faculty, the Yordán Lecture Fund and the Philosophy Department, and is free and open to the public.

Rosenthal is coordinator of the CUNY Graduate Center's Interdisciplinary Concentration in Cognitive Science and holds a secondary appointment in the Graduate Center's Program in Linguistics. His scholarly work deals primarily with consciousness, the qualitative character of perception, the intentionality of thought and speech, though he has also studied and taught linguistics.

Past president of the Association for the Scientific Study of Consciousness, Rosenthal has also taught at Nihon University in Tokyo, University of Oxford, and the Center for Interdisciplinary Research at the University of Bielefeld.

The lecture is part of Hamilton's Humanities Forum, which is addressing the topic of "Translation and Cultural Exchange." As communication becomes increasingly international via the media, translation - especially language translation - is vital to understanding politics, social life, religion, culture and art. This two-year forum offers multiple perspectives that will challenge audiences to think about how meaningful words, sentences and paragraphs can be translated from one language to another.