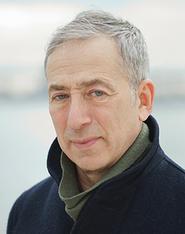 Photographer Bill Jacobson will present a lecture about his work on Wednesday, Feb. 25, at 4:15 p.m., in the Bradford Auditorium as part of Hamilton's Visiting Artist Series. This lecture is sponsored by the Art Department and is free and open to the public.
Jacobson's work is in the collections of the Guggenheim Museum, the Metropolitan Museum, the Whitney Museum, the Victoria and Albert Museum, and many others. In 2012, he was the recipient of a fellowship from the John Simon Guggenheim Foundation.
Jacobson received a BFA from Brown University in 1977 and an MFA from the San Francisco Art Institute in 1981. He is widely recognized for his out of focus photographs of both the figure and the landscape. Jacobson began creating these signature and indistinct images in 1989, and has since been exhibiting in galleries and museums throughout the U.S. and Europe. Since 2003, he has only made images in sharp focus but still retains his meditation on the human passage through the world.
His third monograph, A Series of Human Decisions, includes work from 2005 to 2009. These photographs are primarily details of various man-made spaces, which Jacobson considers to be traces of human existence.
Jacobson is currently exploring a new body of work titled Place (Series). These are still-life images and suggest contradictions between architecture and nature. The images echo Jacobson's earlier work, focusing on both the abstract and the real.