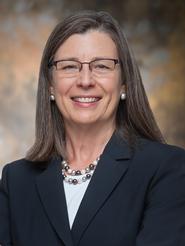 New England law firm Pierce Atwood LLP has brought on Suzanne (Wise) King '85 as a partner in its employment law practice group. King joins the firm from Schwartz Hannum PC, and prior to that had spent 15 years working for Wheelabrator Technologies as in-house counsel. King also has a background in Title IX compliance and student complaint procedures at various colleges and universities.
From the firm's press release: "Suzanne counsels employers on a broad range of employment issues including: hiring, terminations, employment agreements, harassment claims and investigations, workforce reductions, FMLA, accommodations issues, compliance with federal and state wage and hour laws, and more."
As a Hamilton student, King majored in Government. She went on to earn her JD from the University of Connecticut. She has served the college in a number of ways since graduation, including as a Career Center volunteer and as a member of the Reunion Gift Committee.