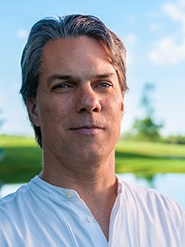 Visiting Associate Professor of Religious Studies S. Brent Plate visited the University of Pennsylvania on March 19 to discuss his book, A History of Religion in 5½ Objects.
Also, Plate's article, "Spirituality and Sensuality in an Online Course: The Promise of the MOOC," was published in Beacon Broadside on March 18. He discussed his studies of the importance of religious objects as well as ways he teaches about "sensual religion," where the senses are used to learn about the objects.
Plate noted that he is now teaching a MOOC (massive open online course) through edX called "Spirituality and Sensuality: Sacred Objects in Religious Life" and described the challenges of taking a course that depends on the senses, from the classroom to the Internet.
He said that more than 5,000 people signed up for the course and that in the first two weeks "hundreds of people from all over the world have been uploading photos, telling stories, and offering their takes on ways objects have sensually triggered experiences and memories in their own lives."
Beacon Broadside is a project of Beacon Press, publisher of A History of Religion in 5½ Objects.