Plate Elected ARIL President
---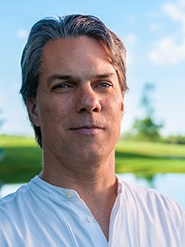 Visiting Associate Professor of Religious Studies Brent Plate was elected president of the Association for Religion and Intellectual Life (ARIL)/CrossCurrents during a recent meeting of the board of directors in New York City.
The Association for Religion and Intellectual Life has been in operation for 40 years, while the journal CrossCurrents has been consistently published since 1950. They merged in 1990, with CrossCurrents being the publication arm of the association.
Among other events over the years, ARIL has run an annual summer research colloquium that takes advantage of resources available at Columbia University, Union Seminary and Jewish Theological Seminary. Themes have included "Leadership and Social Transformation," "Pluralism," "Religion and Social Movements" and "Religion and Art."
CrossCurrents has included the works of prominent Protestant, Catholic and Jewish intellectuals such as Karl Barth, Martin Buber, Karl Rahner, Simone Weil and Teilhard de Chardin. Recent special issues have covered "Religion and the United Nations," "Masculinity" and "Cornel West's Prophetic Voice." The journal has been a pioneer in inter-religious dialogue, beginning such conversations in the 1950s and 60s and continuing through today.
Plate has served on the editorial board of the journal for the past six years. He joined ARIL's board of directors in 2013.