Plate Guest Edits Journal Issue on Pilgrimage
---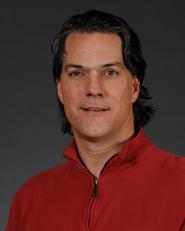 Visiting Associate Professor of Religious Studies Brent Rodriguez-Plate guest edited an issue of the journal CrossCurrents (Wiley-Blackwell publishers). The theme of the September 2009 issue is "The Varieties of Contemporary Pilgrimage."

For this, Plate brought together an international team of contributors from various academic disciplines (anthropology, literature, philosophy, and religious studies) to explore what pilgrimage means in the modern age. For some, a pilgrimage is a trip to Graceland in late August to commemorate Elvis Presley's life and death. For others, it's a journey to the gravesites of poets, philosophers, artists, and writers, so-called "literary pilgrimages."

Meanwhile, traditional pilgrimages continue, though they have been reformed through media technologies: Sadhus at the Kumbh Mela in India make contracts with photo-journalists, ancient Greek sacred sites are approached by New Age Americans, and "Hajj tour packages" are available online. The point was to show that tourism, travel and pilgrimage are never very far apart. And that, in spite of modern secular society's pretended disbelief in religious rituals, there is something about the physical, displacing travel that continues to be transformational in people's lives.