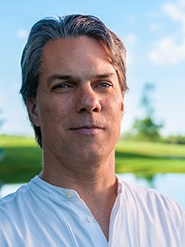 Visiting Associate Professor of Religious Studies S. Brent Plate recently gave presentations at several venues in Europe.
Plate presented a paper at a conference on "The Abrahamic religions and interreligious relations in the past and present," hosted by the Institute for Culture and Society at the University of Navarra, Pamplona, Spain. In "Seeing the Other in Cinema: Interreligious Connections through the Senses," he explored a variety of films from around the world that demonstrate relations between people from differing religious traditions. Plate ultimately argued that it is in and through the shared foods, smells and sights of religious practice that connections are made.
In Sweden, Plate was invited by the Linnaeus University religious studies program to present his work, "Sensing Sacred Scripture: What artists' books can teach us about sacred texts, and vice versa." Through a multimedia presentation, he showed how attention to contemporary "book arts" can teach us about the ways "sacred texts" can be better understood. He said that "scriptures are not merely for reading, but for touching, looking at, and for displaying signs of power."
Plate presented a similar paper on "Sensing Sacred Scripture" as an invited participant in the workshop "Seeing, Touching, Holding and Tasting Sacred Texts," sponsored by the Center for Religious Studies at the University of Ruhr in Bochum, Germany.