Plate Participates in AAR Events in Baltimore
---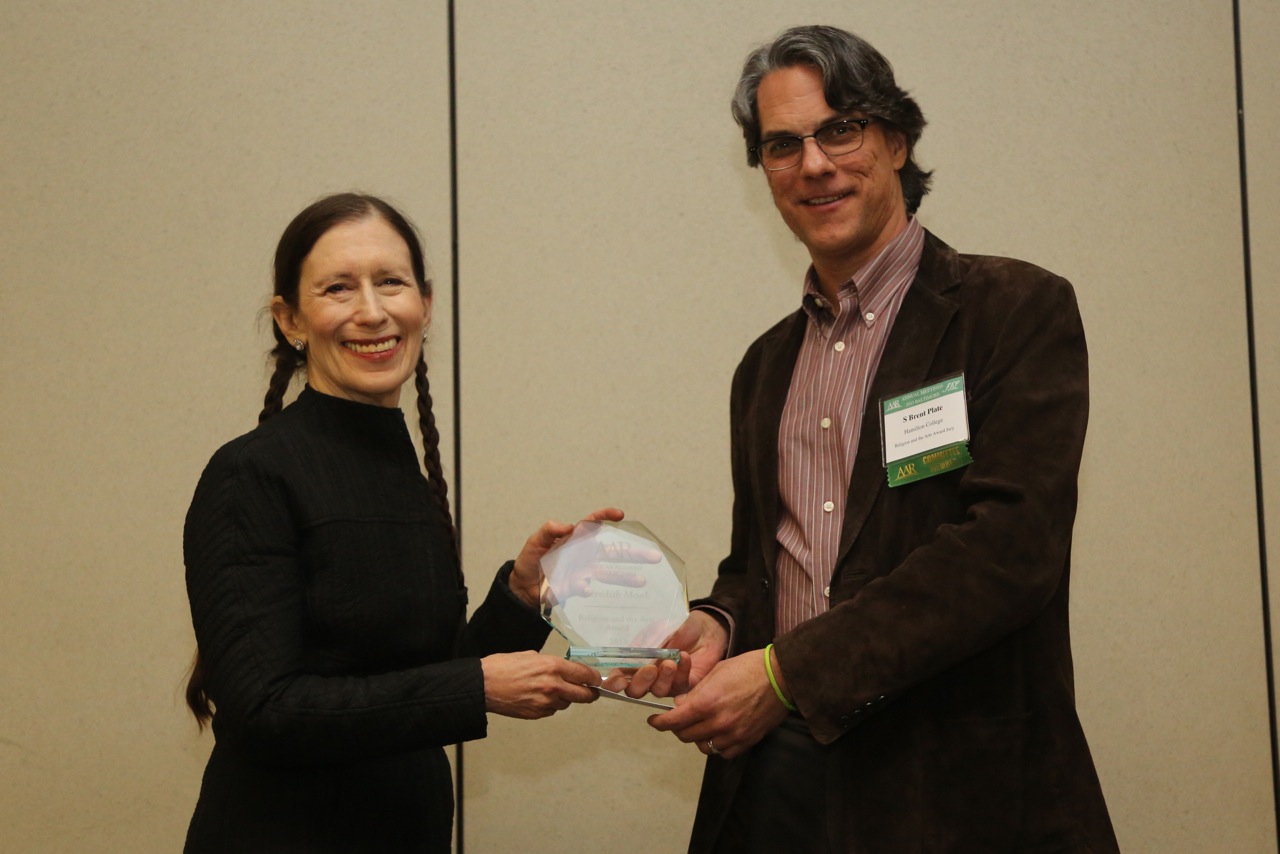 Visiting Associate Professor of Religious Studies S. Brent Plate participated in several events at the annual meetings of the American Academy of Religion (AAR) and the Society of Biblical Literature (SBL). The meetings were held Nov. 23-26 in Baltimore.
Plate was the emcee for a conversation with internationally renowned vocal performer Meredith Monk, recipient of this year's AAR award in Religion and the Arts. According to the AAR website, the award is "presented annually to an artist, performer, critic, curator, or scholar who has made a recent or sustained significant contribution to the understanding of the relations among the arts and religions, both for the academy and for a broader public." Plate finished his final year of a seven-year term as the inaugural chair of the jury for the award.
He also organized and presided over a session on "Sacred Objects in Secular Museums." The panel discussion by prominent scholars and museum curators examined the place of religion in museums and how museums change the status of religious rituals and myths.
Finally, Plate responded to several presentations on the topic "Teaching Texts: Engaging Iconic and Performative Dimensions of Scripture in the Classroom." The papers, presented by scholars working around the world, explored the ways teaching scripture is moving beyond the study of the semantic meanings to engage scriptural imagery, materiality and means of production through hands-on classroom activities.
This was the first joint session between the Society for Comparative Research on Iconic and Performative Texts, of which Plate is the president, and the AAR/SBL.