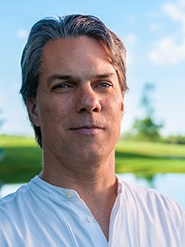 Visiting Associate Professor of Religious Studies Brent Plate was invited to be a FIRST (Faculty-in-Residence Summer Term) scholar at the University of Colorado (CU) at Boulder this year. He was invited through the Department of Religious Studies and confirmed through the CU Dean's office.
CU describes FIRST as "an exclusive program for Summer Session where some of the best and brightest faculty come to CU from national and international universities...to teach Summer Session classes."
As part of the program, Plate will offer a public lecture, meet with graduate students and faculty, and offer the undergraduate course "Religion and Film." He said the university has an excellent Center for Media, Religion, and Culture, and will spend time with the researchers there.