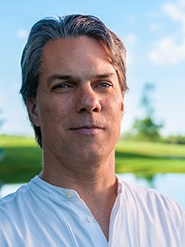 Visiting Associate Professor of Religious Studies S. Brent Plate recently participated in the 17th biennial conference of the International Society for Religion, Literature and Culture (ISRLC). Held at the Catholic University of Leuven (KU Leuven) in Belgium, the conference theme was "Re-Imagining Human" and connected with a research program conducted through the Religious Studies and Theology faculty at KU.
Plate organized three sessions on film that included presentations by scholars from across North America and Europe.
As a member of the ISRLC advisory board for several years, Plate has been involved in planning and organizing many of the conferences.