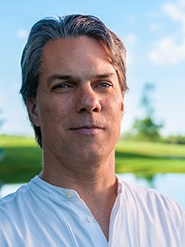 Visiting Associate Professor of Religious Studies Brent Plate gave invited public lectures at two of the top-ranked universities in Asia – National University Singapore and Seoul National University, Korea. At each, he was invited to present on his recently published book, A History of Religion in 5½ Objects.
In Singapore, Plate also co-organized and participated in a workshop titled "Materializing Religion, Film, and Video in Asia." His presentation explored a theoretical structure for ways of understanding cinema through the lens of material religion. Plate argued that we can find religious elements of cinema through film form, in the audience's bodily response to films in the act of viewing, and in everyday structures of life as films embed themselves in the lives of viewers.
Plate will be working with the other workshop participants to revise and expand their papers with the goal of having them published in a journal special issue.