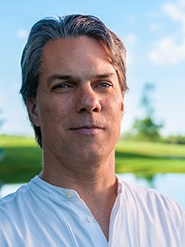 Visiting Associate Professor of Religious Studies Brent Plate recently published several essays.
His research on the Muslim-Christian relation in Andalusia over the years culminated in a book chapter titled "Ornament and the Other: Sacred Spaces and Religious Identities in Andalusia." It was included in Religious Representation in Place: Exploring Meaningful Spaces at the Intersection of the Humanities and Sciences, edited by Mark George and Daria Pezzoli-Olgiati, and published by Palgrave Macmillan.
The volume itself stemmed from a larger, several-year research project centered at the University of Zurich on religious spaces, and includes work by architects, anthropologists, and scholars of religion. In his chapter, Plate explores the function of ornamental design on architectural sites, noting how "the use of ornament is utilized as a visual marking of identity, as the production of space becomes the production of identity."
For the Fall/Winter print edition of The Islamic Monthly, Plate contributed the essay "Practicing Atheism, Defining Religion." The magazine issue examined recent charges of "Islamophobia" among the so-called "new atheists." It included contributions by Cornel West, Reza Aslan, and others. Plate said he saw the challenges of popular atheistic accounts as a chance to rethink the definition and place of "religion" in a public space.
Religion Dispatches published Plate's account of the 50th anniversary of the recording of John Coltrane's "A Love Supreme." Plate called the classic jazz album "one of the great religious movements in modern life."
In addition, Plate contributed to the blog site "Race Matters in the Classroom" with an essay titled "'It looks like a demon:' Some Notes on the Visual Constructions of Race." He wrote that "memories and bodies, imagination and images, insides and outsides, all coalesce to create the world in which we live."