Plate Publishes Journal Articles
---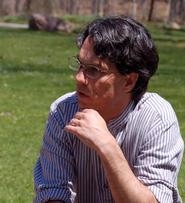 Visiting Associate Professor of Religious Studies, S. Brent Plate, recently published articles in the scholarly journals Religious Studies and Theology: Interdisciplinary Studies in Religion and New Theology Review. Both deal with relations between religion and media.
Plate's article "Religion is Playing Games: Playing Video Games, Playing to Play," was published as part of a special issue of Religious Studies and Theology on "Films, Frames, and Video Games: Religious Insights into Media." Taking off from the insights of anthropologists Johan Huizinga and Roger Caillois and contemporary game theorists like Kevin Kelly and Tracy Fullerton, Plate argued that the study of play and gaming can teach us much about the ways religions function. Between rules and improvisation, structure and free play, religions develop a sense of tradition he noted.
Plate also co-authored the article, "Who do you see that I am? Global Perspectives on Jesus Films," with Professor Darren J.N. Middleton. It appeared in New Theology Review's special issue, "Theology and Film." In light of the globalization of Christianity, especially into the southern hemisphere, an entirely new set of "Jesus films" have emerged, produced by and starring Asian, African, and South American filmmakers and actors. Part of the authors' aim is to query how these new representations might be shaping the Christian theology of the future, when Hollywood no longer holds precedence over the world's images of Jesus Christ.