Plate Publishes Two Book Chapters
---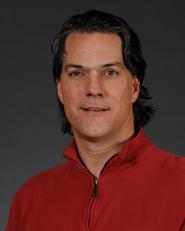 Visiting Associate Professor of Religious Studies S. Brent Rodriguez-Plate recently published two book chapters. The first, "An Aesthetic Approach to Religion," appeared in An Introduction to the Study of Religion, (Paul Myhre ed., Anselm Academic Publishing).

The chapter argues for the importance of taking the senses seriously in studies of religion. Traditional approaches to religion focus on intellectual doctrines and the readings of sacred texts, yet most religious people have been illiterate and most do not spend much time thinking about the attributes of God, the goddesses or the spirits. In distinction, a sensual approach to religious traditions allows a glimpse into how people actually practice their faith: by tasting bread, smelling incense, looking at imagery, and spending time as a body in and amongst other bodies.

The second chapter, "Religion in World Cinema," appears in The Continuum Companion to Religion and Film (William Blizek, ed., Continuum). Here, Plate argues for the importance of understanding religious traditions within world cinema, and understanding the role that cinema makes within religious traditions.