Play by Wynn Van Dusen '15 Accepted to NYC Red Shirt Festival
---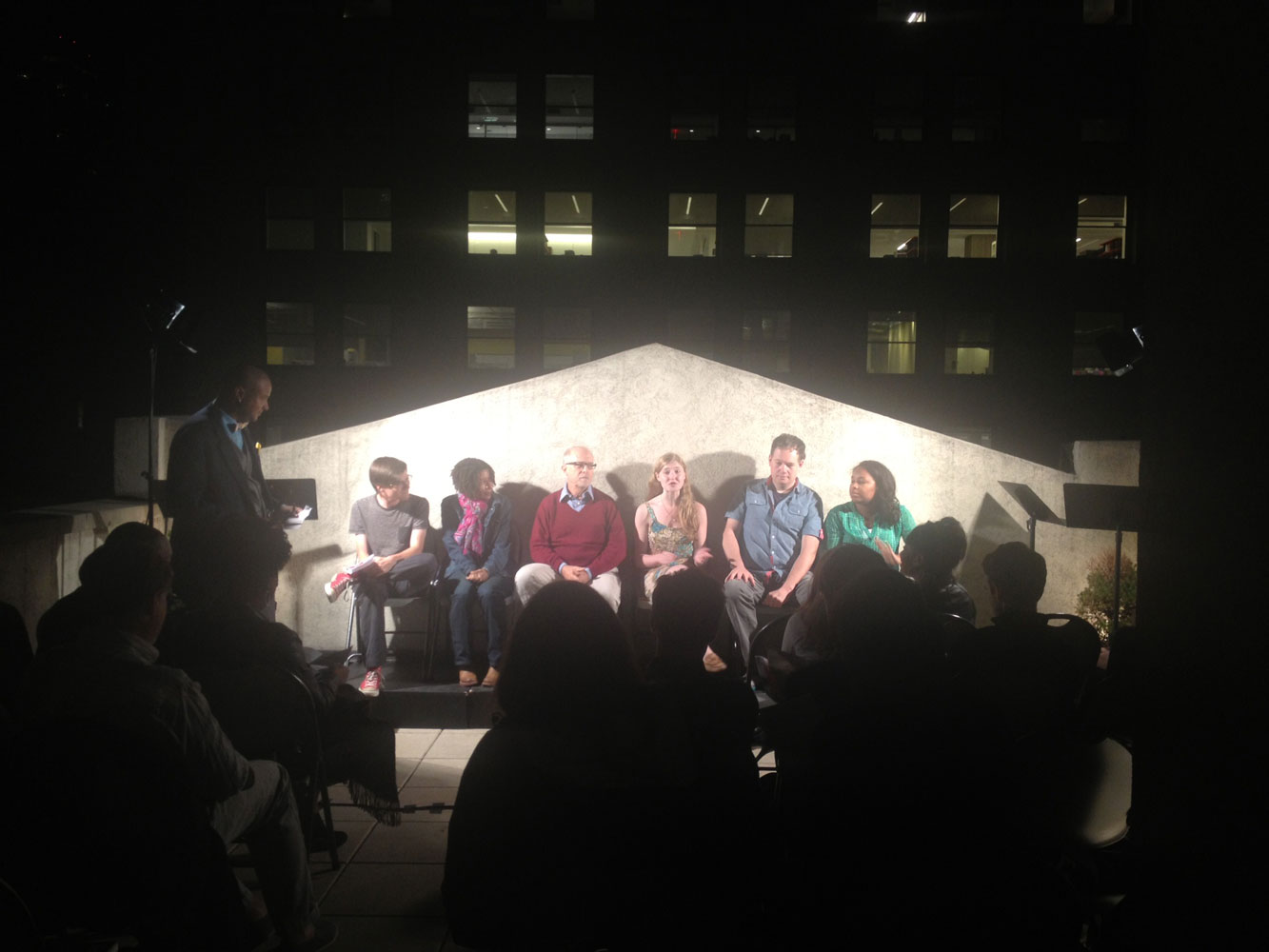 Theatre major Wynn Van Dusen '15 recently had a unique opportunity that many seasoned veterans work for years to obtain. Van Dusen's play "Slow" was one of 10 accepted at the Red Shirt Rooftop Reading series, a New York City play festival that took place Sept. 20-22.
The Red Shirt festival featured 10 performances. All playwrights also received input and support from a group of professional actors, directors and producers leading up to the premiere of their piece.
This summer Van Dusen's professor and advisor, Craig Latrell, sent her an email saying that he had heard about the festival. "He told me he didn't know much about it, but it seemed to be legit and he thought I should give it a shot," recalled Van Dusen.
"I wrote the play as my final project for (Latrell's) playwriting class my freshman year. It's been on my computer ever since, but the festival called for a 10-minute show, so I thought it was the best option," Van Dusen explained. "It's called 'Slow,' and it is about a young man with Asperger's who struggles to connect with his college-aged cousin, and the physical / emotional tension that arises from the situation."
Van Dusen was one of only two college students to have a play accepted to the festival and it's not an experience she's likely to forget. All week prior to the performance she spent time with the artistic director of Red Shirt, as well as the other writers. "I learned so much from them," she said. "We discussed the value of writing risky, meaningful work, what that means in a commercial setting, and how to establish your own 'brand' and/or voice."
Van Dusen also found out about grants, jobs and programs that are available to writers which she said was invaluable. "Many of the writers in the festival were pretty established, so it was great to hear their perspectives and insights," she explained. "The playwright in residence at Red Shirt is one of four selected writers for a program at Julliard, and through him I got to have a lot of questions answered, as well as meet another writer in that program and pick her brain about life as a playwright," Van Dusen recalled.
"Beyond that, it was absolutely surreal seeing my show read aloud by professionals," she continued. "They did a beautiful job with it, and I was ecstatic. The show was well received, and though I am unlikely to pursue them as an undergrad, I got a few offers from people and theaters that were interested in my writing, and that was exciting," Van Dusen remarked.