Polar Explorer Ann Bancroft to Lecture on "Women and Environmental Education"
---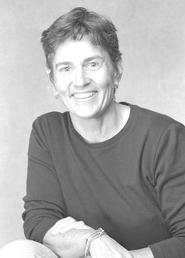 Internationally acclaimed polar explorer Ann Bancroft will give a lecture/presentation on her work in arctic expedition and environmental education on Thursday, Oct. 18, at 4:30 p.m., in the Science Center's Kennedy Auditorium. Her multimedia presentation will feature historic images and film clips from her many polar expeditions. The lecture will be preceded by an open house with Bancroft from 2- 3:30 p.m., in the Glen House, hosted by Director of Outdoor Leadership Andrew Jillings and the Outing Club. The event, which is free and open to the public, is sponsored by Women's Studies and generously supported by the Kirkland Endowment, Dean of Faculty Speaker's Fund, the President's Office and the Jane Watson Irwin Fund.

In February, 2001, Bancroft and Norwegian polar explorer Liv Arnesen became the first women in history to sail and ski across Antarctica's landmass, successfully completing a 94-day, 1,717-mile trek. In 1993 Bancroft led the American Women's Expedition to the South Pole, a 67-day expedition of 660 miles on skis by four women, earning the distinction of being the first known woman in history to cross the ice to both the North and South Poles.

She has earned worldwide recognition as one of today's most influential role models for women and girls. Bancroft has been named among Glamour magazine's "Women of the Year" (2001); featured in the book Remarkable Women of the Twentieth Century (1998); and inducted into the National Women's Hall of Fame (1995).

Her other achievements include founding and leading the Ann Bancroft Foundation, a non-profit organization that celebrates the existing and potential achievements of women and girls.

Bancroft's expeditions have been followed by BBC, CNN, National Public Radio, NBC Nightly News and NBC's Today show. She also has been featured in Time, People, USA Today, National Geographic and Sports Illustrated, to name a few. Bancroft is a spokesperson for the Learning Disabilities Association, Wilderness Inquiry and Girl Scouts of the USA. She serves on the board of Youth Frontiers, co-chairs the Wilderness Inquiry capital campaign and is a judge for the Nuclear-Free awards and the National Women's Hall of Fame inductions.

Bancroft's lecture will be followed by a book signing and reception in the Science Center Wellin Atrium.