Performing Arts Presents African Drum and Dance Group on Nov. 16
---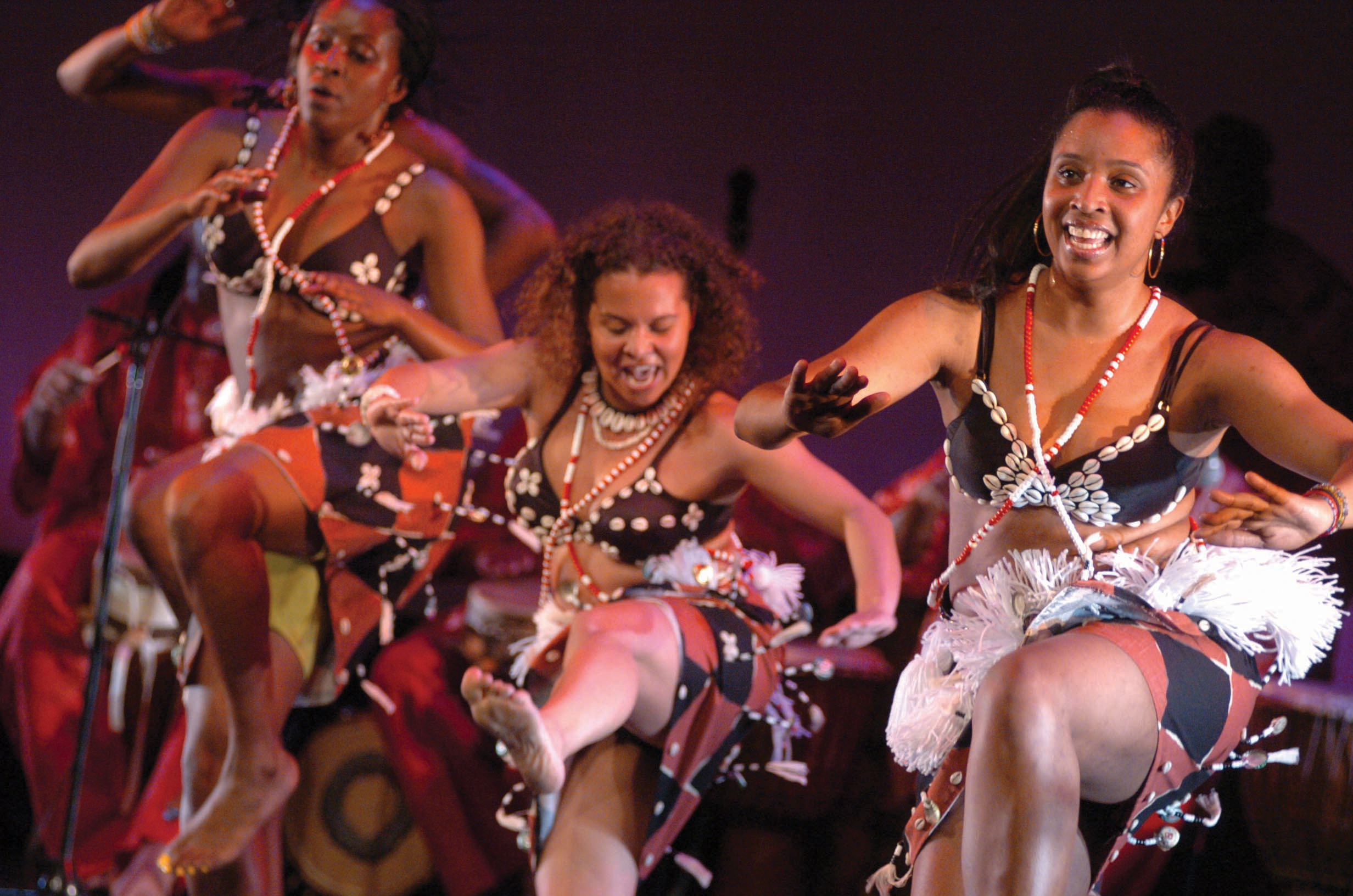 Hamilton Performing Arts continues Schambach Center's 25th Anniversary Season with Kùlú Mèlé African Dance & Drum Ensemble on Saturday, Nov. 16, at 7:30 p.m., in Wellin Hall, Schambach Center.
Inspired by the voices of our ancestors, Kùlú Mèlé African Dance & Drum Ensemble preserves, presents and builds upon the dance and music of Africa and the African Diaspora. The program includes original and commissioned choreography and music by master artists from throughout the Diaspora celebrate the diversity of African dance.
For more than 40 years, Kùlú Mèlé has been a vital driving force behind the African cultural renaissance in Philadelphia. It is one of the city's oldest and most well-regarded dance companies.
Founded in 1969 by Baba Robert Crowder, Kùlú Mèlé has been led by artistic director Dorothy Wilkie for more than 20 years. Its repertoire draws upon the music and movement forms of Brazil, Haiti, Cuba, Nigeria, Guinea, Ghana, and the Senegambia region, as well as African-American vernacular traditions. Performances and workshops actively engage audiences and convey the significance of the dances in the societies from which they are derived.
Kùlú Mèlé has received some of the region's most prestigious awards and competitive grants. The company receives support from the National Endowment on the Arts, a federal agency; Pennsylvania Council on the Arts; Philadelphia Cultural Fund; and the William Penn Foundation. It also has been supported by Dance Advance, the Barra Foundation and the Samuel S. Fels Fund. The company has performed in Philadelphia as part of the Odunde Festival and Dance Boom! and performs regularly at schools, colleges and performing art centers throughout the region.
Tickets for the Hamilton College performance are $15 for adults, $10 for senior citizens and $5 for students. This event is appropriate for families and audiences of all ages. All seating is general admission. For tickets or more information, call the box office at 859-4331 or visit www.hamiltonpa.org.