President Stewart to Attend White House Summit on Thursday
---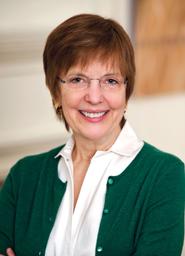 Hamilton College President Joan Hinde Stewart has been invited and will attend an all-day summit on Thursday, Jan. 16, hosted by President Barack Obama and First Lady Michelle Obama in Washington.
The meeting will be focused on increasing college access for low-income and disadvantaged students. "We want to use this event as an opportunity to see how we can scale up the most successful approaches to helping students reach and succeed in college," White House spokesman Jay Carney told Yahoo News in December.
In the past decade, Hamilton has increased its financial aid budget by 85 percent and reallocated all merit aid to need-based aid. In the admission process, the college does not consider an applicant's ability to pay and meets the full demonstrated need of every accepted student.
Stewart received a New York State Regents Scholarship as an undergraduate and was the first in her family to attend college.