Princeton Medievalist Patrick Geary to Lecture in Humanities Forum
---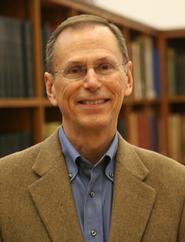 Patrick Geary, a leading historian of the middle ages at Princeton University, will present a lecture titled "The Dilemma of Translation: Sacred Scripture and Sacred Power in the Early Middle Ages," on Thursday, Feb. 21, at 4:10 p.m., in the Taylor Science Center's Kennedy Auditorium at Hamilton College. His lecture is sponsored by Hamilton College's Humanities Forum and is free and open to the public.
Geary earned his Ph.D. from Yale University in 1974; his research focuses on a wide range of topics in medieval history—including religiosity, language, ethnicity, social structure and political organization. He is a member of the faculty of the School of Historical Studies at the Institute for Advanced Study at Princeton. Geary has written many books in his field, most notably The Myth of Nations: The Medieval Origins of Europe, published in 2003, and Readings in Medieval History, published in 2010.
Currently, Geary is leading a study into the migration of European societies north and south of the Alps; this research requires analysis of ancient DNA gathered from cemeteries in Hungary and Italy. He is also the director of the St. Gall Plan Project, an Internet database funded by the Andrew W. Mellon foundation designed to aid research into Carolingian Monastic culture.