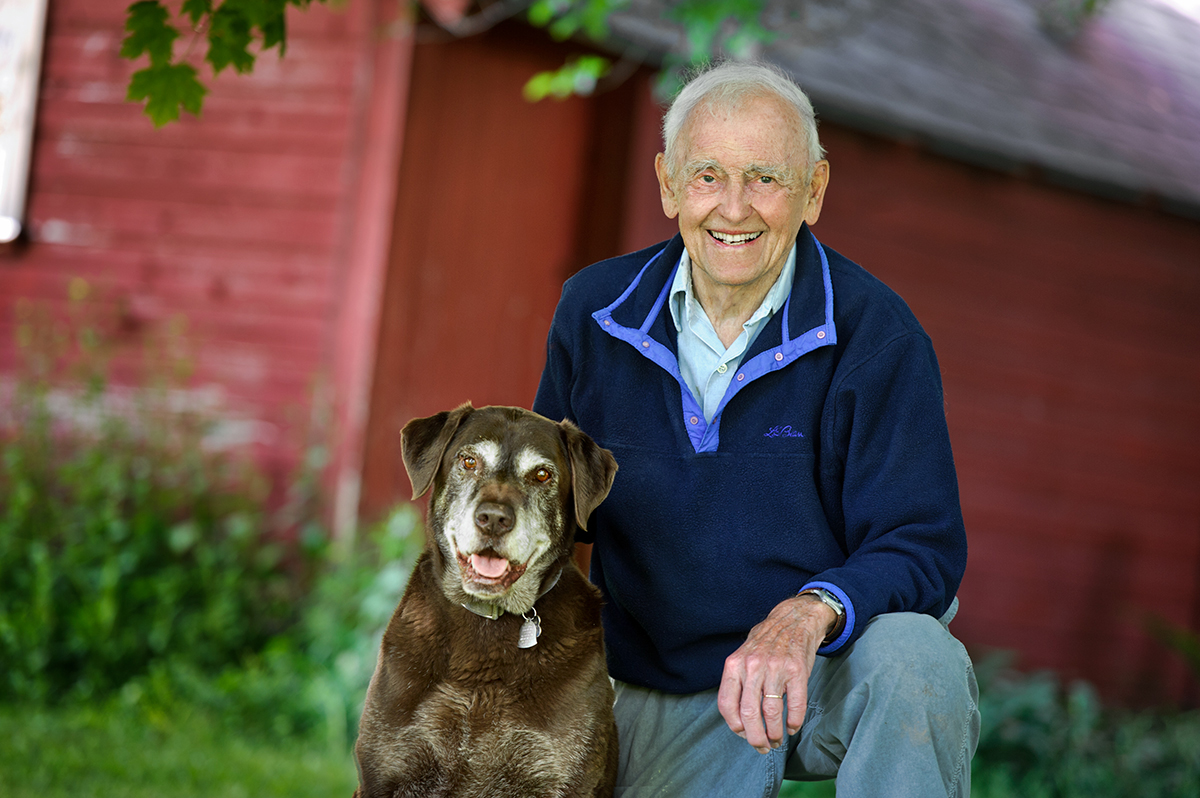 In an email to the Hamilton community on Jan. 20, President Joan Hinde Stewart announced the death of Donald Brandreth Potter, professor of geology emeritus.
I am writing with the sad news that Donald Brandreth Potter, professor of geology emeritus, died peacefully at his home this morning following complications from a fall.
Don received his bachelor's degree from Williams College, his master's from Brown University and his Ph.D. from the California Institute of Technology and joined the Hamilton faculty in 1954. A highly regarded teacher and scholar, he involved Hamilton students in his research, which was supported by grants from NASA and the National Science Foundation. When he ended his formal teaching career in 1988, friends and former students established the Donald Potter Endowment in Geology, which provides funding for undergraduates pursuing geological field research. Even in retirement, Don pursued scholarly interests in the Adirondacks and led week-long alumni trips to Big Bend National Park in Texas.
Don was an avid outdoorsman, having grown up in the Adirondacks and served with the U.S. Army's 10th Mountain Division when it was an elite troop of skiers who fought in the U.S. invasion of Italy during World War II. He never lost his love for skiing and the outdoors. As recently as last fall, he went cross country skiing in the Kirkland Town Park.

Colleagues knew Don as a warm, gracious and caring man. He helped establish the Clinton A Better Chance program in 1972 and he remained a board member and fundraiser. He sang in the choir at St. James Church and mentored local high school students who participated in the Science Olympiad.

Don died in the company of his family. During the past two weeks, he enjoyed the many cards and letters he received from friends and former students.