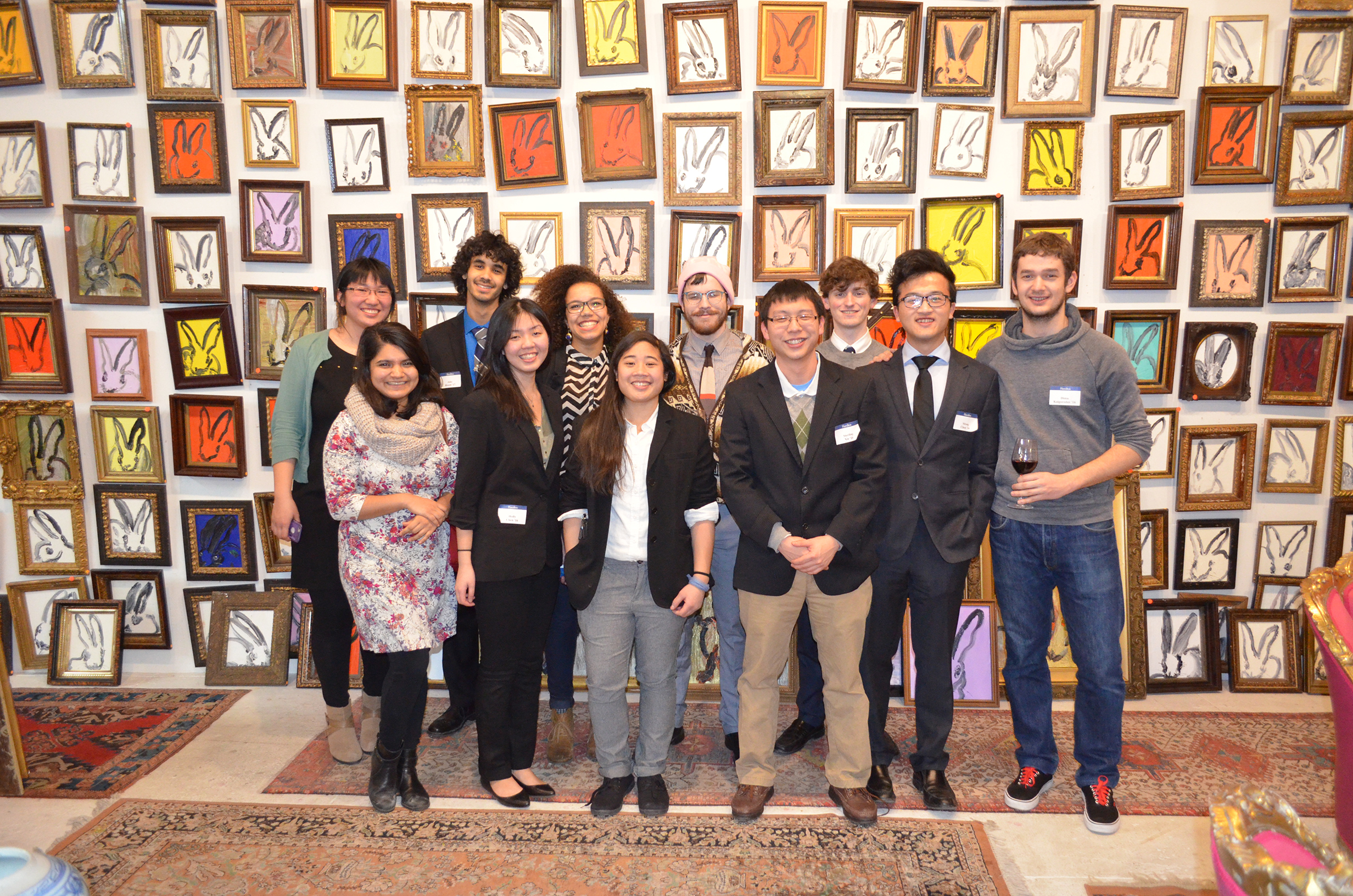 Hamilton Program in New York City students had the opportunity to visit the vibrant studio of celebrated New York painter and sculptor Hunt Slonem. The event featured a reception with alumni organized by Hamilton trustee Adrienne Ruger Conzelman '92.
Slonem is well known for his neo-expressionist works of butterflies, rabbits and tropical birds. The wall where the students are standing showcases multiple examples of his rabbit paintings.
Slonem allowed the group to wander around the many objects of furniture and sculptures and paintings in his studio. He also has a collection of parrots who voiced their concern about having so many strangers in the studio. Hamilton's NYC program this semester includes several students who are interning at art organizations and museums and who were thrilled to be able to talk with Slonem about his work.
Megan Austin, Wellin Museum manager of educational programming and outreach, gave a presentation to the group about the work the Wellin is doing in the community.