Program in New York Students Tour Whitney
---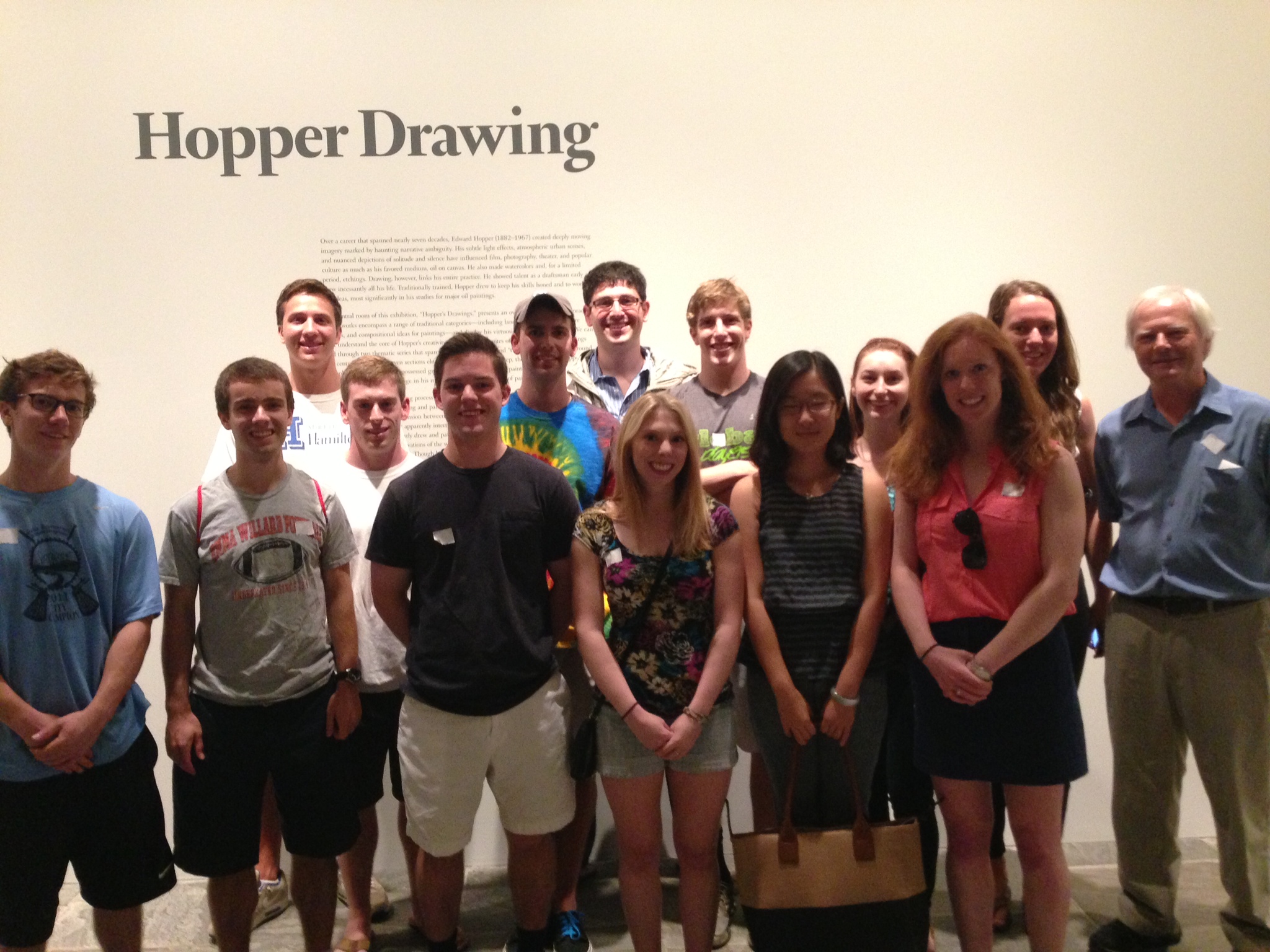 Participants in Hamilton's New York City program recently spent the afternoon at the Whitney Museum. Known to be one of the world's foremost art museums, the Whitney sponsors seasonal exhibits, and at Professor Derek Jones' request the students enjoyed a guided tour of the new Edward Hopper exhibit.
The exhibit took the students through the various periods of Hopper's career, including his sojourn in Paris and his later life in New York. However, the real power of the exhibit was in its completeness: the museum had compiled hundreds of the initial drawings that Hopper created before completing the final painting. A master of detail, Hopper liked to sketch out each aspect of the scene before putting it together on canvas. Thus, the students were given a unique window into Hopper's process. For example, his painting Early Sunday Morning, perhaps his most acclaimed work, pictures a deserted city block: next to the finished painting were his original sketches of the fire hydrant, the barber's pole, and the building itself.
The students learned about Hopper's brilliance, and the reasons for his reverence in the art world. His ability to create both specificity and ambiguity in his work continues to amaze spectators: the scenes he paints are detailed and real, yet keep the viewer at arm's length. His painting Nighthawks illustrates this idea perfectly: the viewer can see the scene in the diner's interior without obstruction, but its glass walls and lack of a visible entryway keep the scene unmoored.
The students were lucky to spend the afternoon with an exceptional guide, who spoke with passion and knowledge about Hopper's life and art.. The day ended with a lively discussion about artists in relation to human capital, tying the trip back to the program's central theme of labor economics.